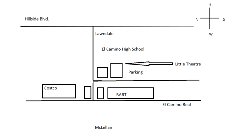 What

Graduation and Awards - Mandatory Attendance

When

6/15/2018, 9:00 AM

–

11:30 AM

Where

El Camino High School 1320 Mission Road, South San Francisco, CA 94080
This event is mandatory for the students. All belongings should be taken home from school on Wednesday, June 13.
The all-school awards will be held first, followed by the Kindergarten commencement and finally the Eighth Grade commencement.